On the trail of the source of force - card game
First part of a series of didactic games, which I designed for New Players. Games are directed to employees of companies and are designed to assist in the development of interpersonal skills, learning of communication, to strengten motivating behaviours and to solve problems which may occur in company. I was responsible for the conception and design of the entire graphics, as well as for technical consultations on every stage of realisation – from the preparation of cards to the package making. Shortly about the graphic concept: One of the main objectives of the work on graphic design was a departure from the stamped, "office" aesthetics and creating a character that would help to illustrate certain behaviors and attitudes. Totem seemed to be the perfect motive here – a talisman, a symbol of forces, which combine into one, and each one brings something different to the source, own and separate. The heads of animals on each of the tabs serve as a system of signs. In the game there are three groups of smaller cards (have been divided into three color sections – Drives, Awards and Needs) in each group – two attitudes, personalities with opposite ways of perceiving and modes of reaction. Year of completion: 2014.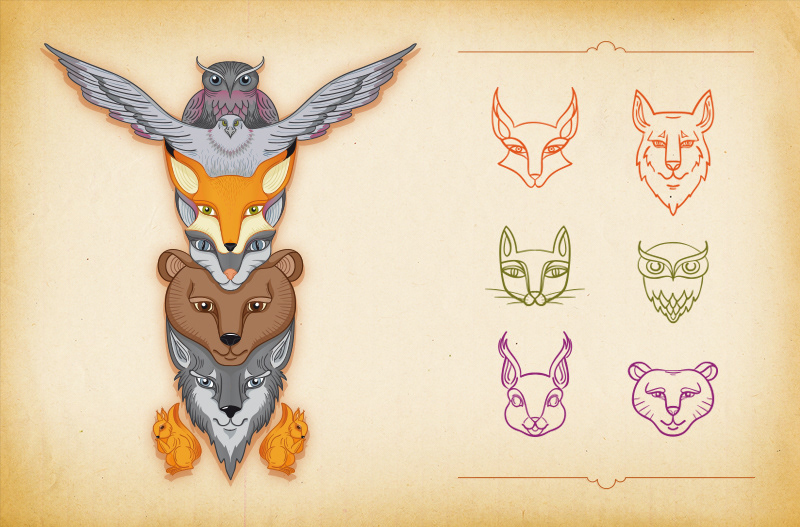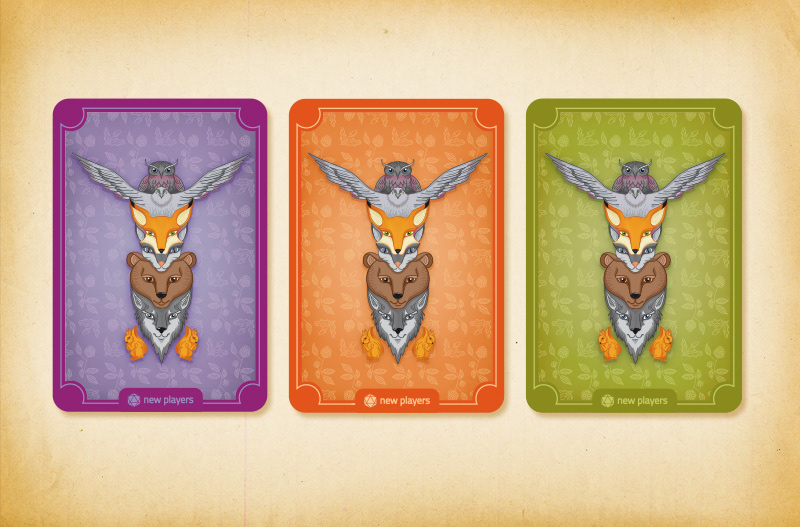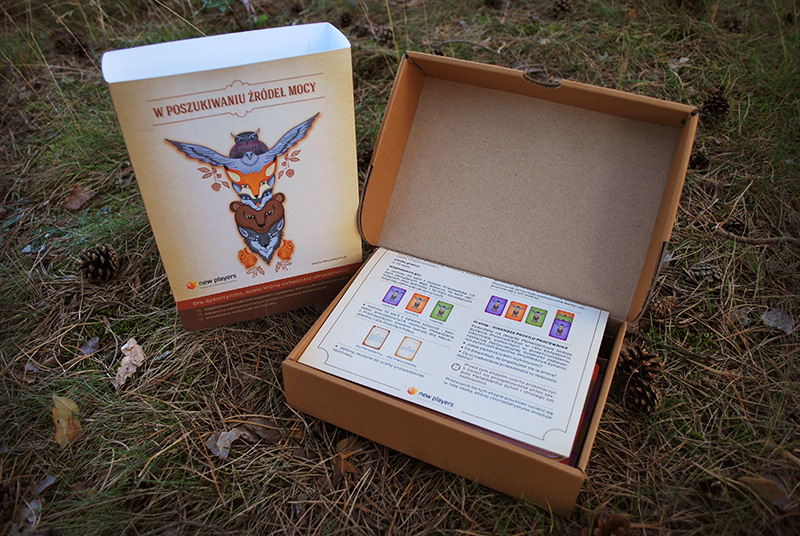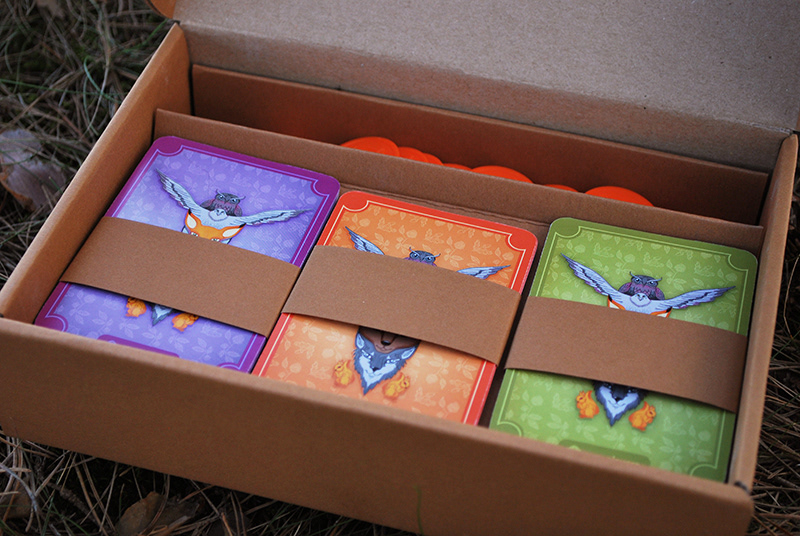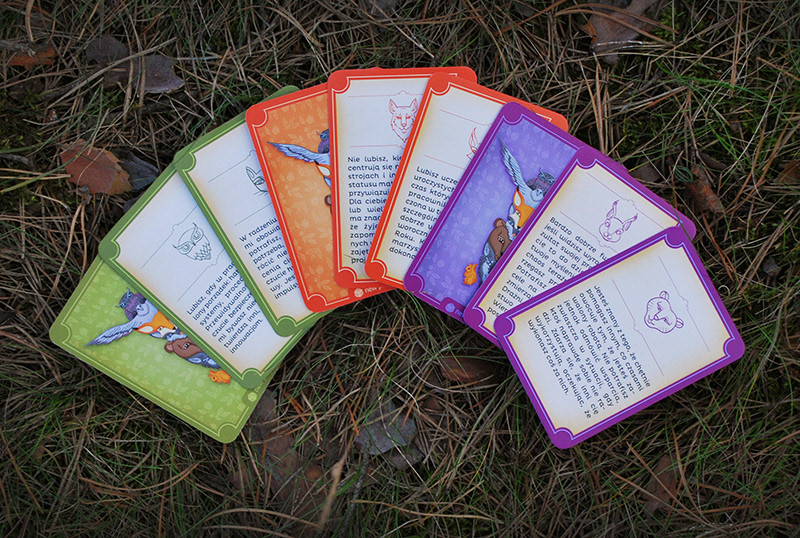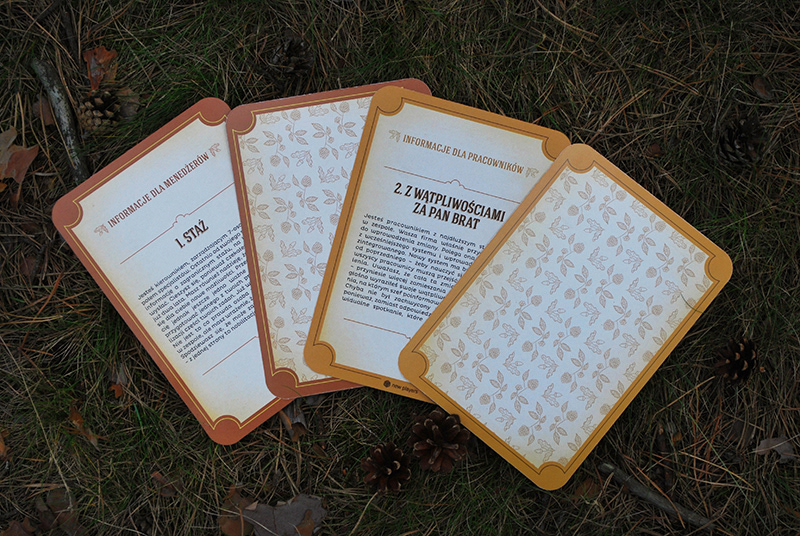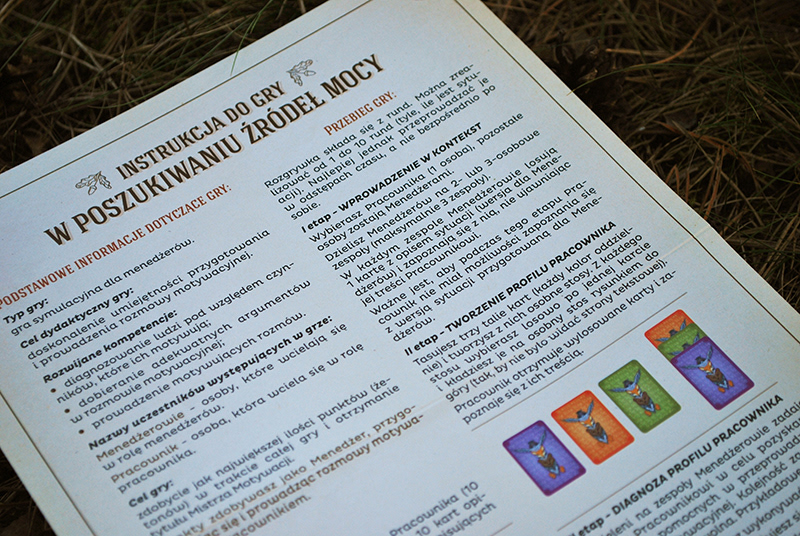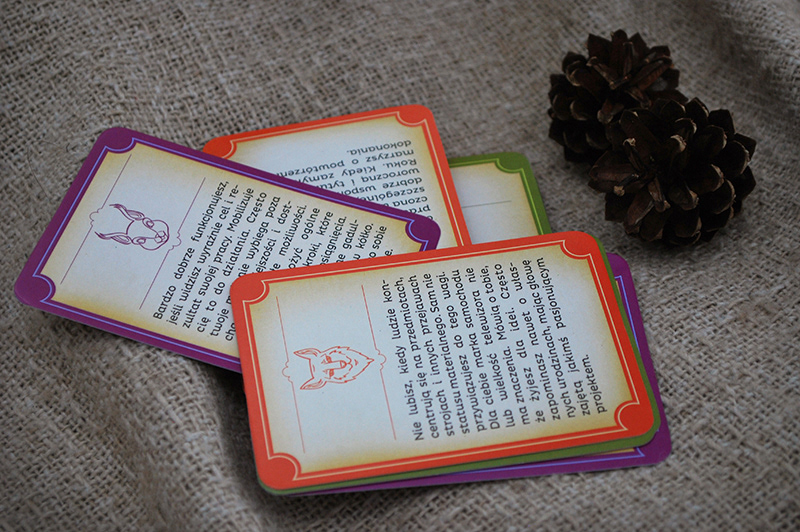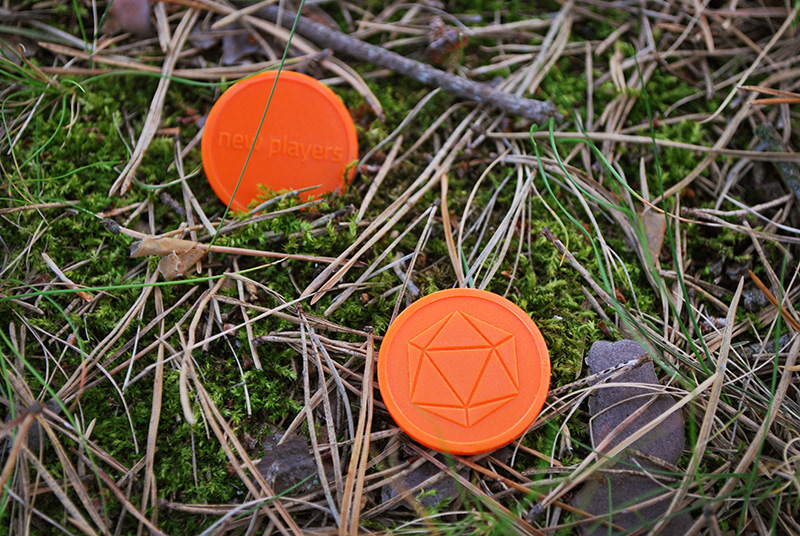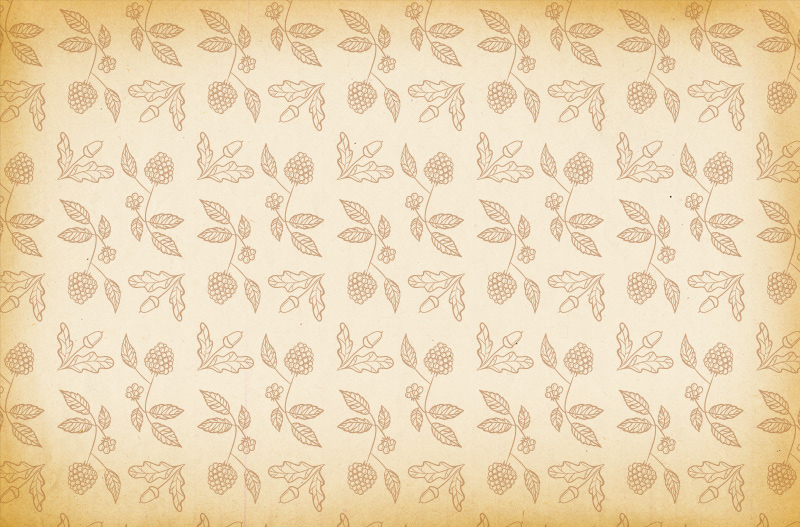 This game is the one from the series of New Players games - four games from this set (all covers - below) were designed by me.