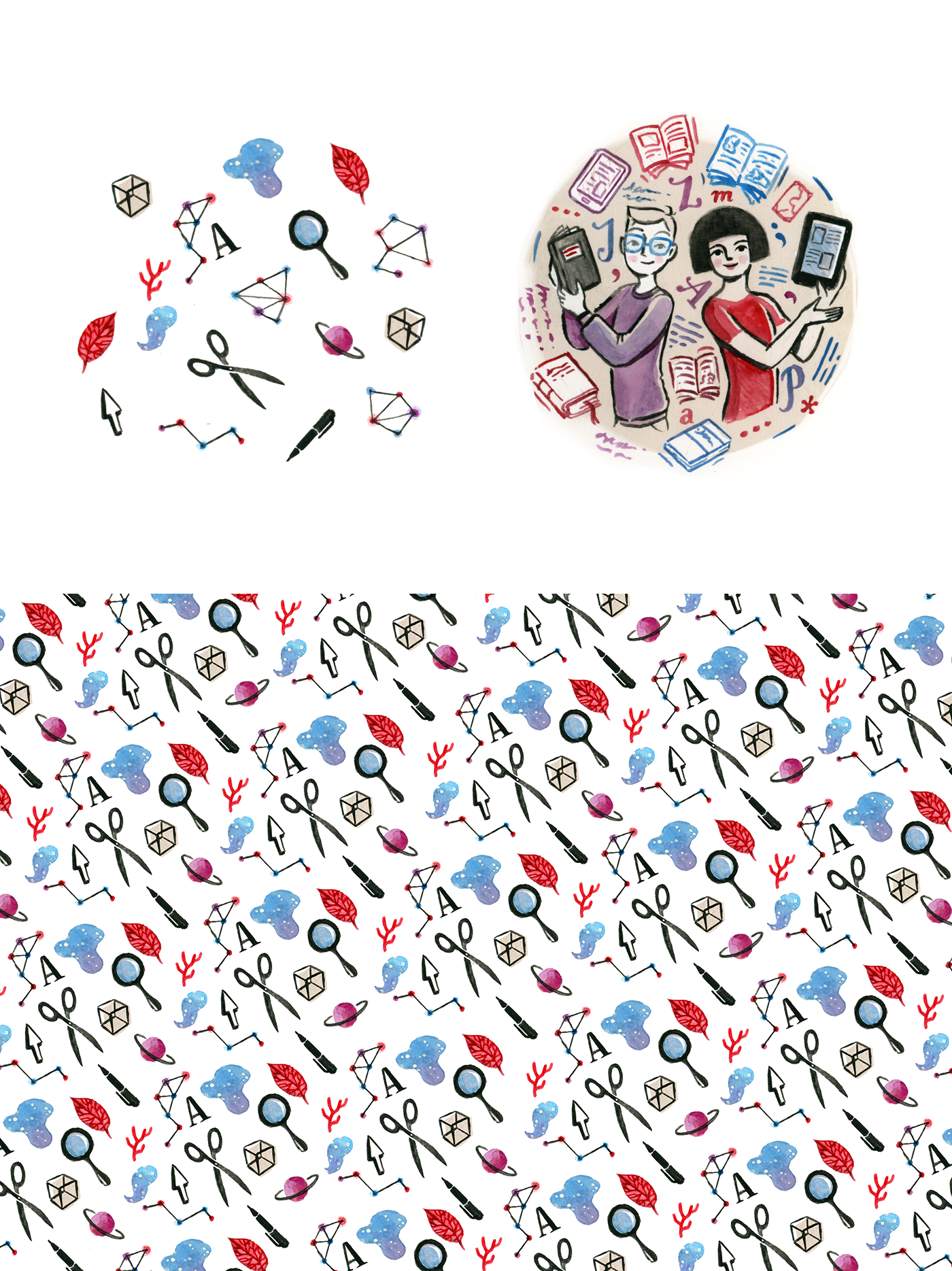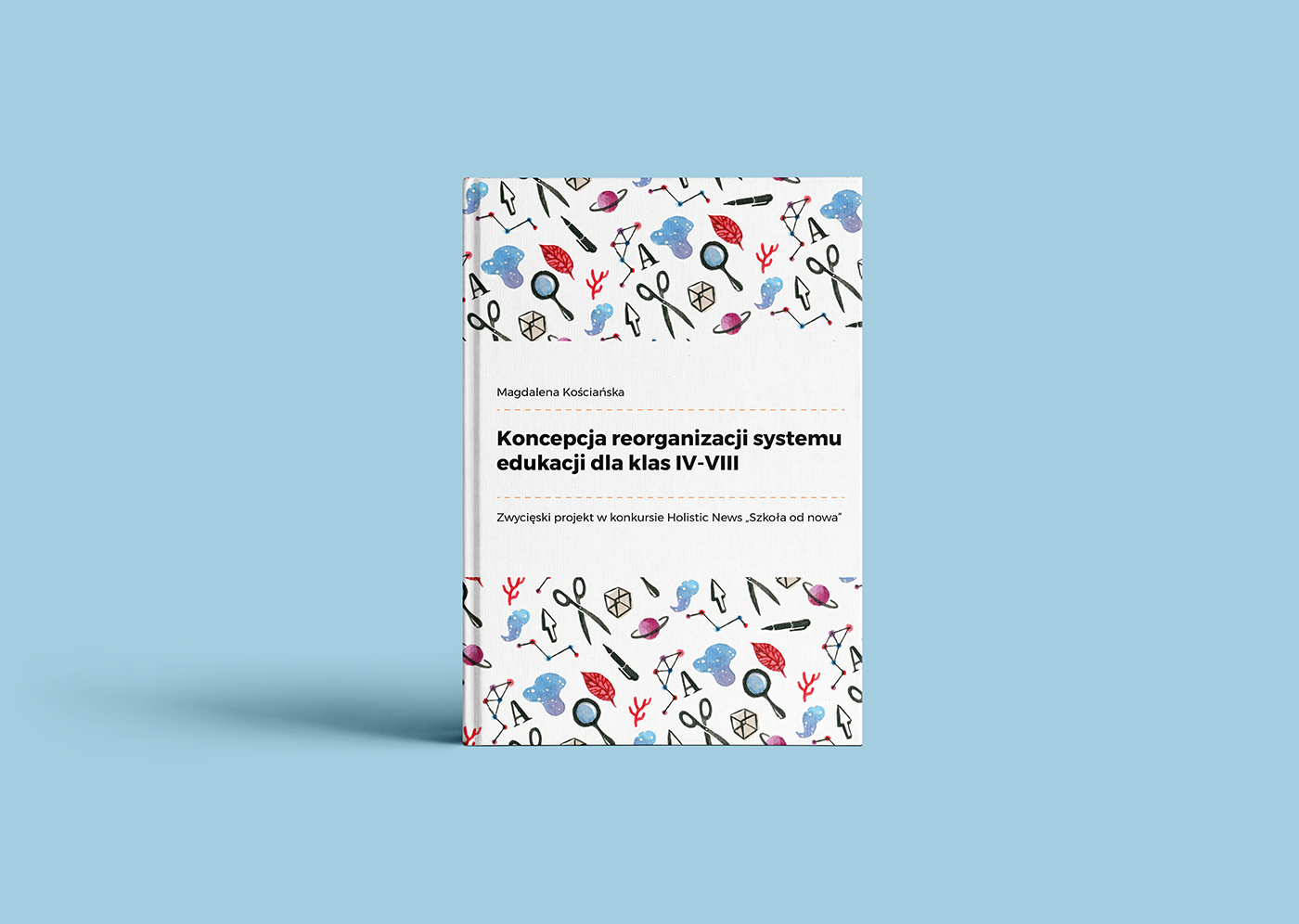 Pattern #1

- cover project and illustrations created for my publication "Concept of reorganizing the education system for grades 4-8". This educational project won the 1st prize in the competition "School from Scratch", organized by Polish magazine Holistic News in 2019. In 2020 I decided to publish my text online, with refreshed cover and illustrative details. You can read the entire content
here, on Issuu (text language: Polish; typestetting: Piotr Czech).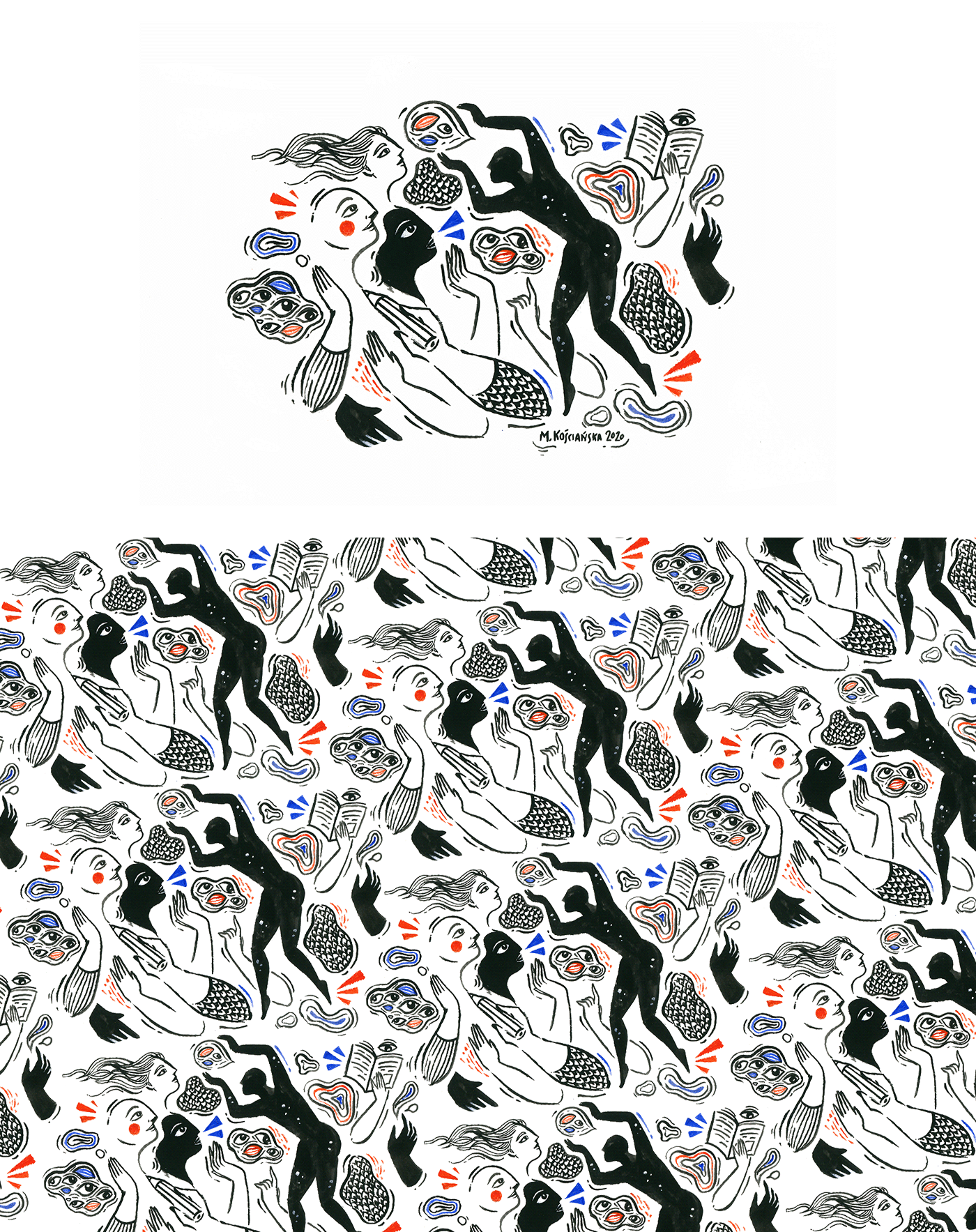 Pattern #2

- based on my illustration that was used to promote Wroclaw Cuture Congress 2020. Illustrations for this occasion were made by various artists. This one was my own interpretation of cultural and social interactions. WCC used it in grayscale version, here I present also the colorful one.
​​​​​​​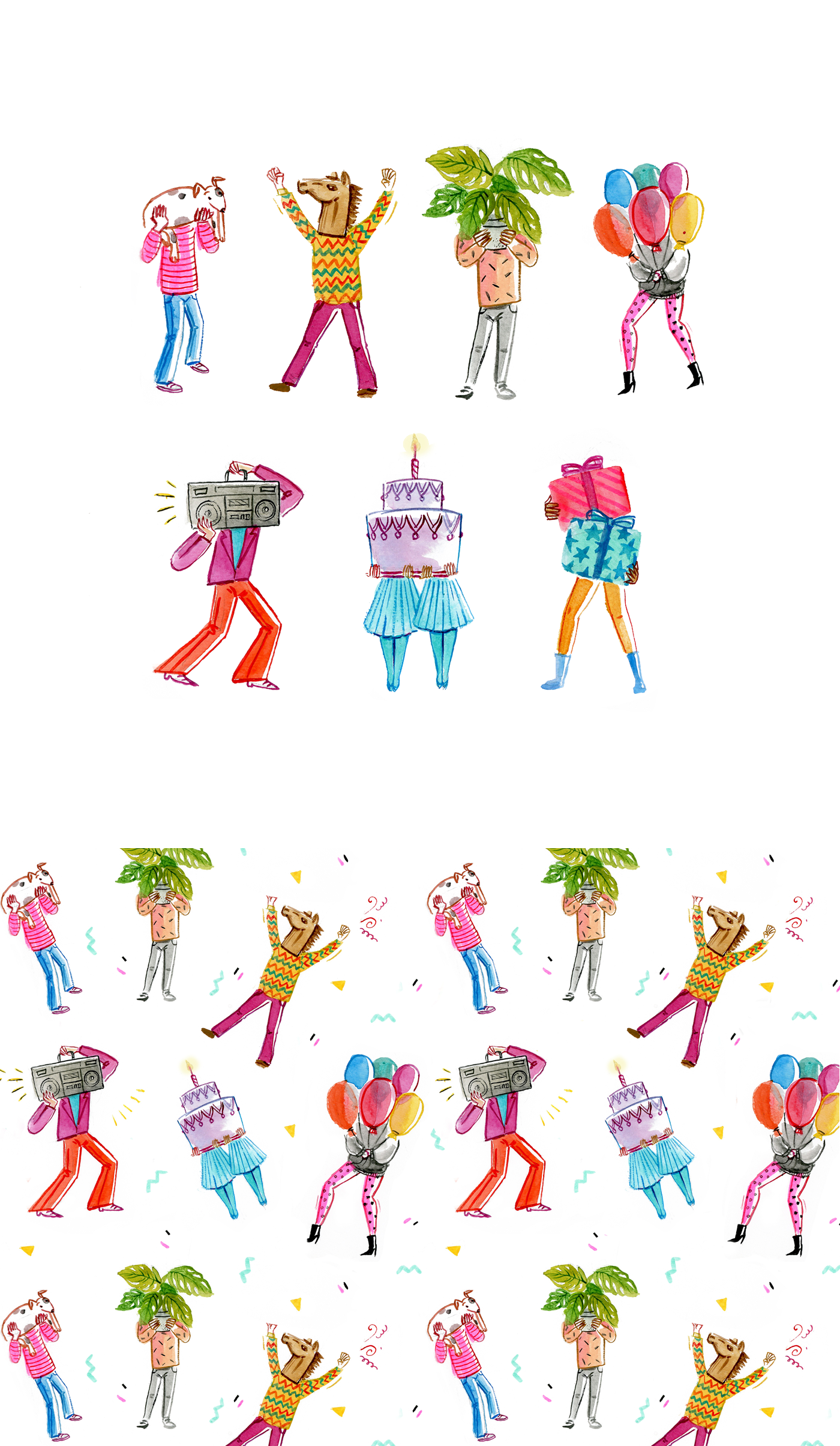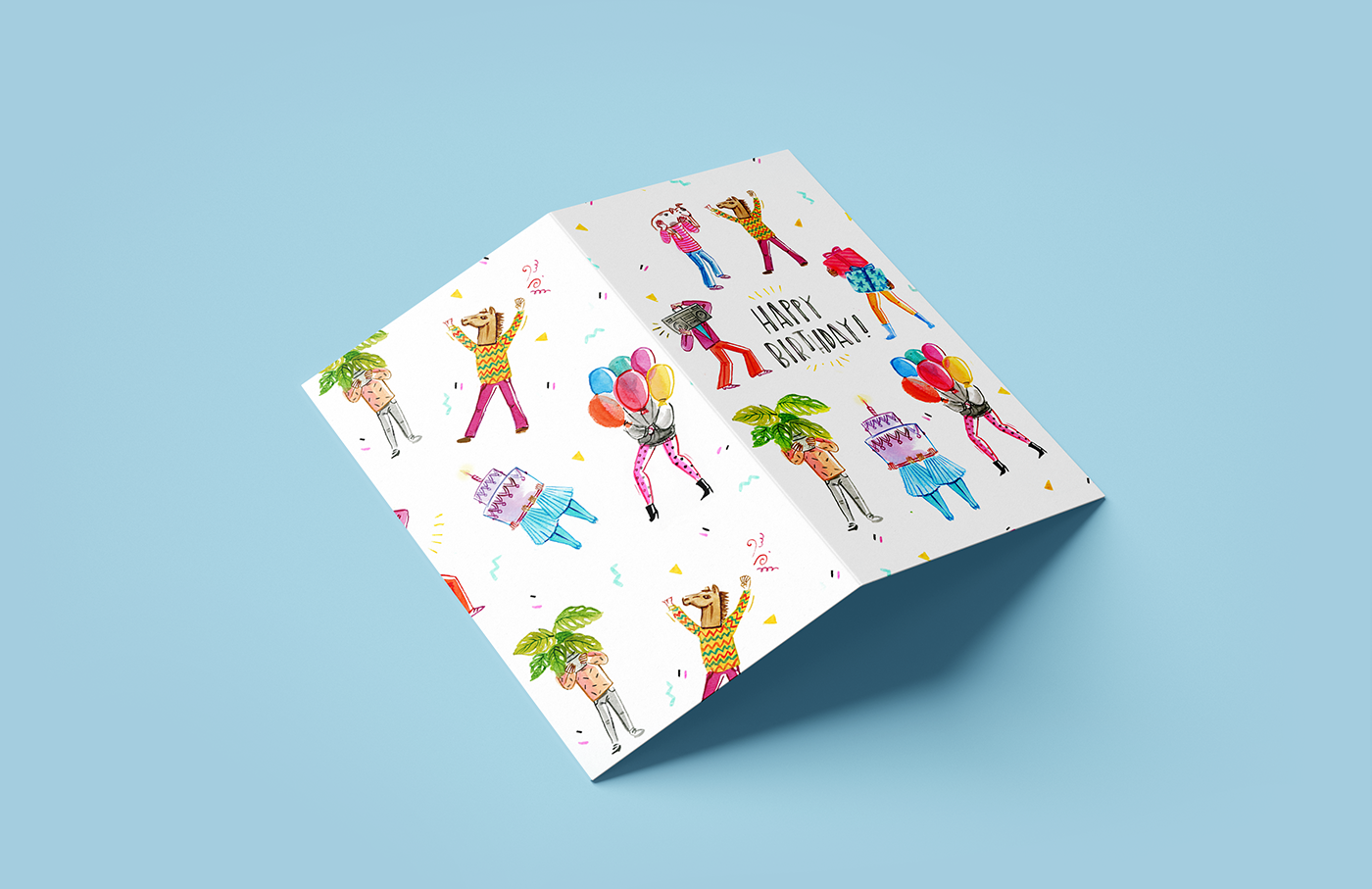 Pattern #3

- made for the contest ILUurodziny organized by Element Talks and Papierowy Dizajn. In 2017 my design received a distinction, was printed and went to Empik stores all over Poland.