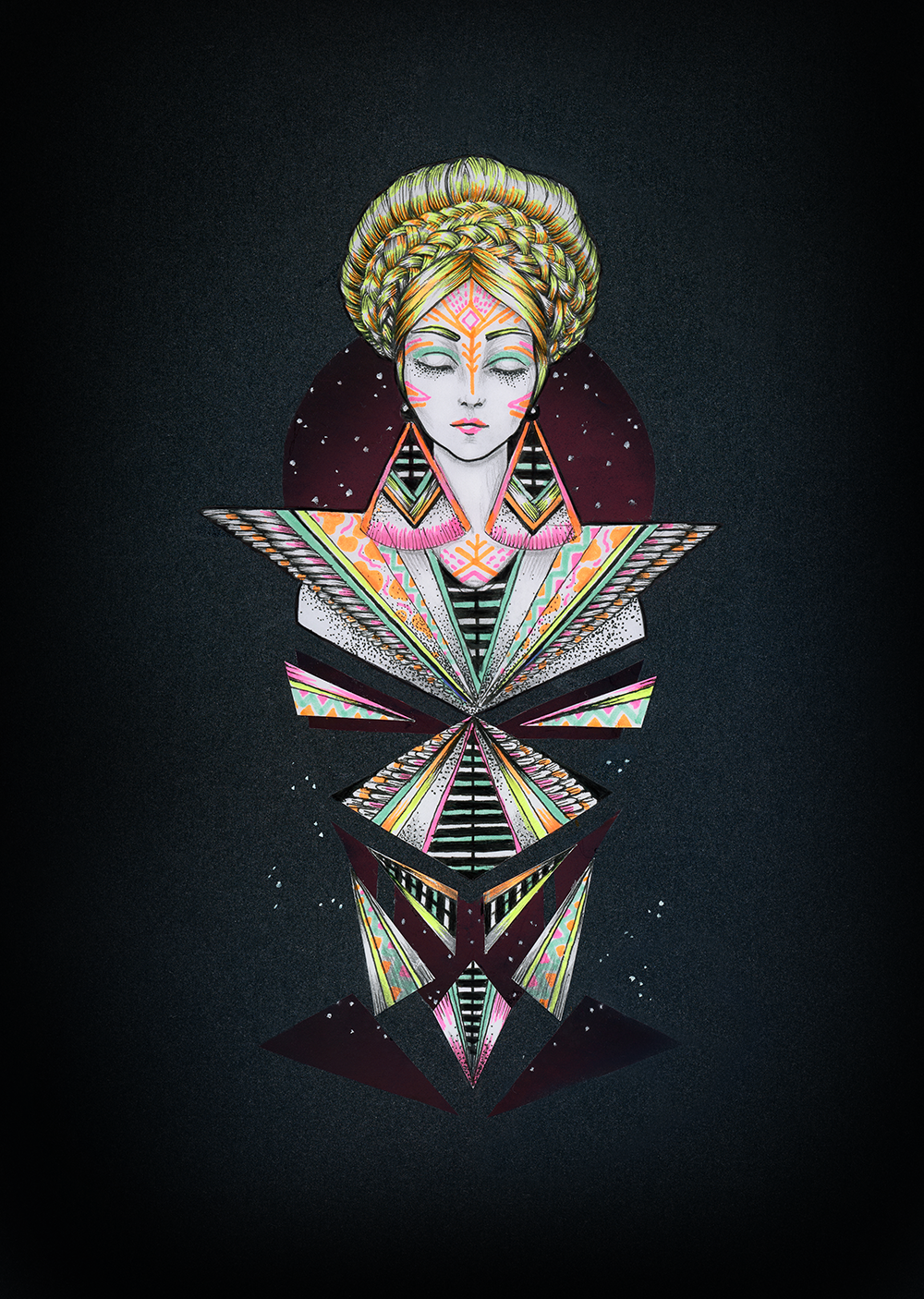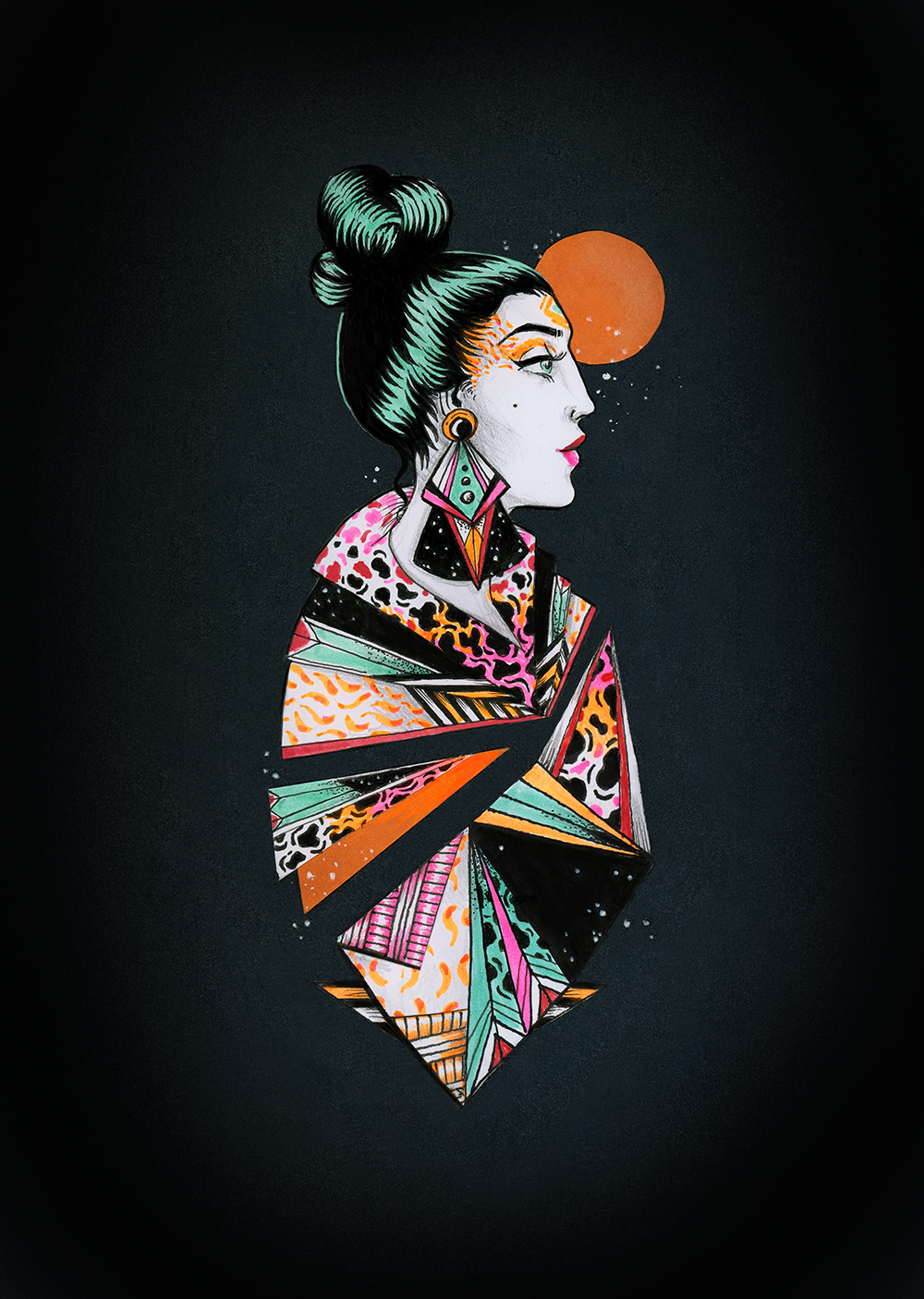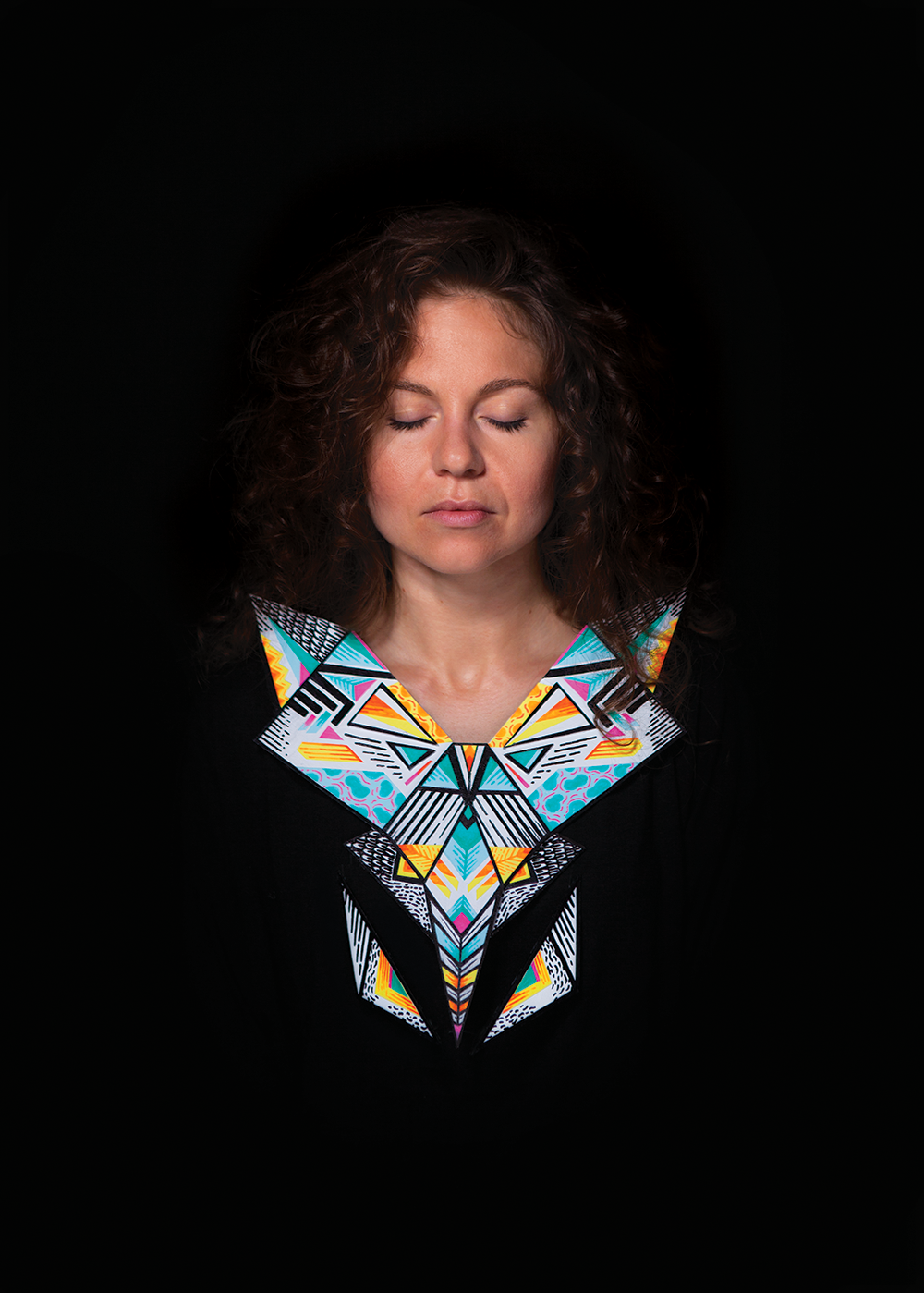 The Goddesses

is an interdisciplinary project, which is a combination of illustration, jewelry design, styling and photography with pattern. 
The clashes and contrasts - of matter (metal, paper), media (manual, digital), and - at the conceptual level - of representations of various ethnic groups played a key role in  my working process. Differences and diversity are also used to emphasize the female power, which can have many faces, may be mysterious and mystical, dignified and also a bit wild.
First three llustrations, Goddesses 1-3 (and many of my other works) are available as metal posters on Displate. Originally they were made as pen & pencil drawings mixed with various types of metallic papers (as collages). 
Goddess no. 4 - paper necklace, hand cutted and hand painted, made of recycled cardboard and colorful papers + photo-illustration. 
The series was first shown at the exhibition Cross the (b)order. More about this project also on my Behance, here.
Photo: Marek Lalko | Model: Kinga Górska | Necklace, concept & styling: me