You can meet the short story of each project below.

1. Poster for Day of Open Workshops in Salony Foundation
This poster was used also as a kind of interactive board. Each child who visited Salony Foundation during the Day of Open Workshops 

could take off chosen letter and change it into something different. For example, the letter "T" became a crane.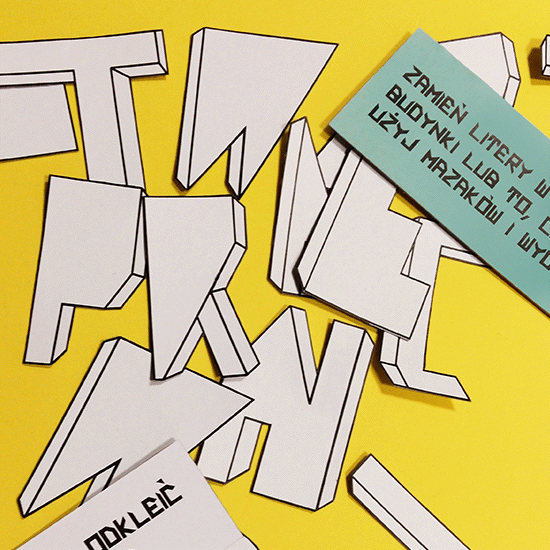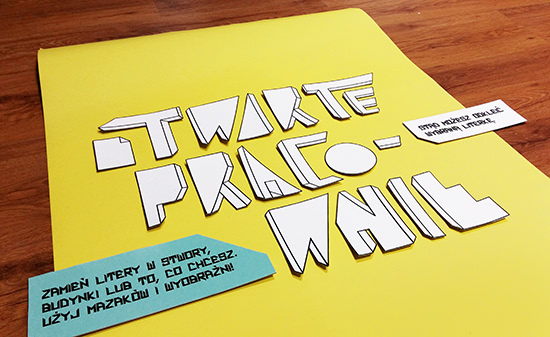 2. Posters for educational workshops in Lubuski Theater
This project is made for Society of Friends of Lubuski Theatre. The base for graphic motives and the main element of each poster is the logo of Lubuski Theatre (designed by Chili Studio). The sign is well reckognizable element of visual identity and also has a potential as a starting point to create coherent and clean series. This set will be continued.
3. Autumn Salon in BWA Gallery
Project created for the event annually organized in BWA Gallery in Zielona Gora. The exhibition presents a variety of works by local artists - from traditional crafts to modern realizations. Starting points for this project were decorative frame and a thread. The frame is the symbol of lounge and gallery at the same time. It has modern (pixel) and classic elements - hidden in one shape. The thread symbolizes the time and stories interwoven with each other.
This poster was created to promote my summer workshops with kids, organized in BWA Gallery, in Zielona Gora. Unlike examples presented above, this one was created without the use of vectors - the tools I used here were: card, pencil, fruits and ...  kitchen knife + cutting board.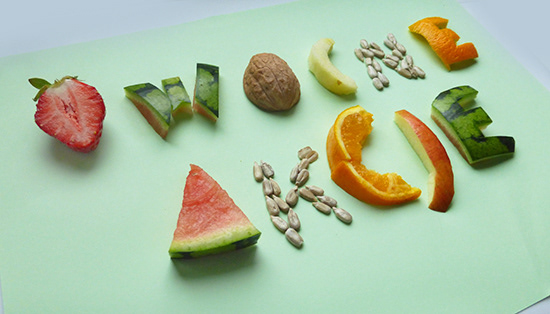 Magic Suitcase | Magda Koscianska | Illustration & graphic design